Move B*tch, Get Out The Way!
4:44 PM
Too bad my air compressor wasn't listening to Ludacris. Otherwise I might not have run it over. In the garage. With my car. Umm, sorta. (This is the radio edit version, so the's a lot of blank lyric space, which is pretty funny, in my opinion.)




Ok, so I didn't actually drive over it with my car, but I did knock it over with my car and it broke (#sadface). That dangling thing is where the air pressure display gauges are and where I hook up my air hose. It's supposed to be attached to that hole with a pipe for the air to go through.
Here's a closer look, and no, that's not picture noise. It's dust.
The first step to fixing it was to get the broken off threaded pipe out of the opening. At first my dad tried to get it out by tapping it at an angle, but it wasn't really moving. So we decided to just pound this little chisel into the opening until it was stuck-ish.
Once the chisel had a good grip on the pipe we just unscrewed it the help of a wrench. Easy peasy.
Here are the two halves of the broken piece.
This is the part of the story where Matt and I ran to Lowes to buy a
replacement piece
.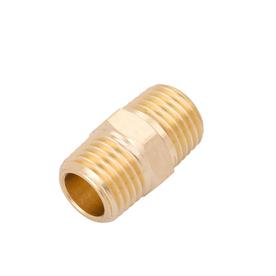 After we got back to my parents house with the replacement piece I became distracted by my brand new niece, Ellie, and didn't take photos of the process (sorry). I'll try to explain it as best as I can though, but lets just take a second to say hello.
She is such a little cutie! Matt took these pictures of her while I was holding her.
Then all of a sudden she started making this face (and the noises that go with it). I guess she was hungry of something. So I quickly handed her back to my sister (aka her mom), and returned my attention to the air compressor situation. Matt returned his attention to the Nerf gun war he was having with two of my little sisters.
Ok, back to fixing my dirty air compressor. Before my dad put the new replacement nipple into the tank he put this grey stuff on the threads. It's stuff so that air doesn't leak out, but don't ask me what it's called. I just know that you need something to make metal on metal joints air tight. Kinda like Teflon tape for your shower head. Once we had a new nipple thing to attach the display gauges on we realized that we had to take the compressor (the big part on top) off of the tank. There were two screws that once we removed them, the compressor slid over about an inch and then could be lifted off. That little black tipped thing in the picture below is part of that whole process. With the compressor out of the way we had room to screw the display and connector part back on. That same mysterious grey stuff was put onto the threads before we screwed it all together. Then we just had to reclamp that hose (the one that the display part is dangling from in the first picture) to its little nozzle and test it out. Lucky for us it worked!
So, I've learned my lesson when it comes to running into tools with your car. I'm also glad a $3 replacement part was all it took. Ok, now tell me, what tools are you running over these days? Please don't let me be alone in this problem!
Nikki Kelly