Paint, Booze, and French Mustaches
8:18 AM
Friday, Ali and I went out for some fun without the boys. A ladies night out if you will. We went to Canvas and Cocktails at Cherry Creek. If you live in the area I would highly suggest getting some lady friends together for a night out.




Ali found a funny apron, however we saw an older gentleman with an apron that said SEXY across the top that was hilarious.
My blank canvas ready for me to express myself, and my wine ready to help me.
This was Brittany, our instructor and the owner! You can see the inspiration painting behind her to the right.
The back ground was the fun part, basically we just painted the different colors up and down, and side to side. Once it looks good it was time to take a break so the paint can dry.
After the break it was time to paint all the details. As you can see this makes me a little nervous. I'm terrible at drawing, so using a paint brush to draw is even worse.
Ali was a little nervous too, just look at the intensity in her eyes. (They could shoot lasers.)
But after 2 bottles of wine and however long it takes to paint our paintings and fancy French mustaches on our fingers, this is what we ended up with!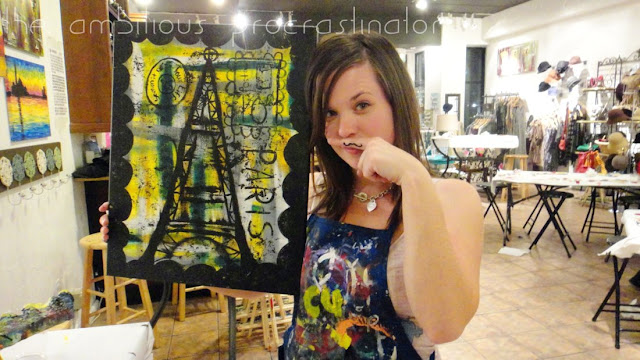 It was a really fun night. I even got a free class for channeling my inner Cameron Diaz from Charlies Angles while they played 'Baby Got Back', so if they ever tell you to dance, DO IT!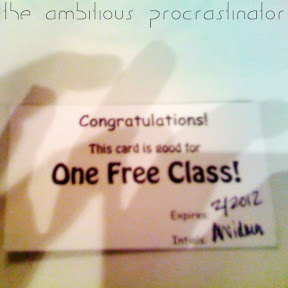 Share! Have you been to Canvas and Cocktails yet? If you live somewhere else, does your city have something similar?
* I am not being compensated for writing this post, nor am I affiliated with Canvas and Cocktails. I just had a fun time out and wanted to share a local attraction.