Easy Peasy Pillow Covers (no hand stitching required!)
7:50 AM
Hi everybody! Is anyone else glad that the temp is starting to come down a little? I am SUPER excited about that! See we have no air conditioning. And we have some new less than desirable neighbors that live next door, so we have to keep the windows closed while were at work. Just imagine Matt and I sitting in the living room in shorts and a tank top (just me, MJ wouldn't be caught dead in a strappy tank) watching tv really loudly, with a bunch of loud fans running. Sometimes when its really hot I'll put an ice pack on my belly for extra cooling goodness. Ahhh, luxury living at it's finest! Anyway, I'm not here to talk about how awesome not having a/c is, I'm here to show you my pillows that I finally made from my Ikea supplies!


You may remember that on my birthday/Ikea GrandOpening trip I got some pillow forms and some fabric, right? It wouldn't take a rocket scientist to figure out my plans for those items. But it would take some motivation to get them sewn up, which I lack from time to time.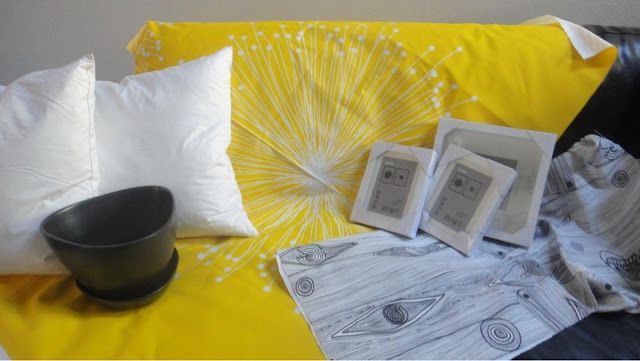 I didn't really want to deal with any hand sewing, and I am kinda intimidated by zippers, oh and zippers cost additional money, so I need this to be simple. Envelope pillows would be the technique for me. At least that's what I think they're called. I didn't really follow a tutorial, I mean how hard could it be? The answer, not hard at all. To start out I measured the size of my pillow form, 19 inches square. 19 inches with seam allowance would be 20 inches. Cut or tear a strip of fabric that is 20 inches wide.
Now that I have my strip of fabric the appropriate width I started on the hems that would show. I like ones that are kinda chunky so I measured 2 inches from one end of my fabric, folded the fabric over, then ironed the crease like so.
Do that again so that the raw edges are inside the hem and everything looks nice a pretty! (unlike our ironing board, yikes!)
Now measure 13 inches down from the edge of your hem. This is going to be one half of your back side. Oh, and I just pulled 13 inches out of my butt, just make sure that whatever length you decide on will be more than half of the finished length. You want these hems to overlap so you don't see a boring white pillow form inside.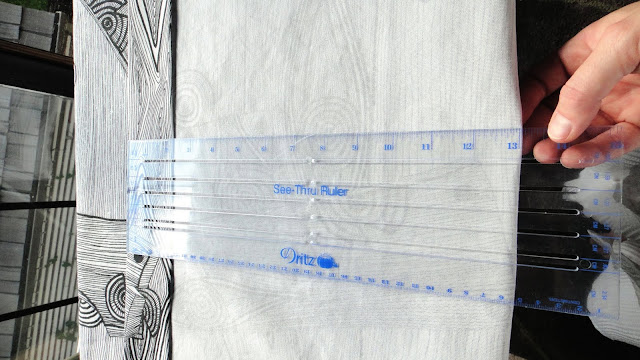 From the last crease, measure 19 inches and do it again. You won't need 20 inches like I mentioned before because there won't be any seams, therefore no need to factor in seam allowance.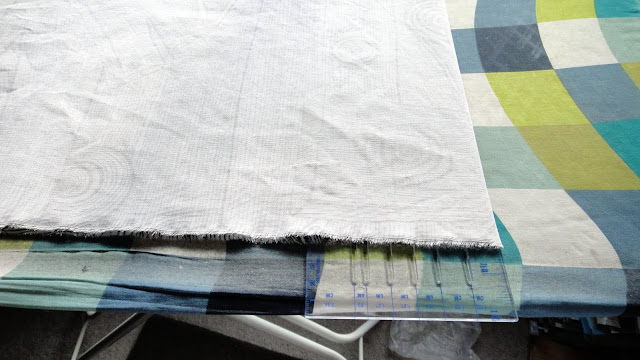 Now just work in reverse order. Make a crease at 13 inches again.
Measure 2 inches from that crease, fold and press to turn the hem in.
Do that one more time, this will mark where you can cut off the excess.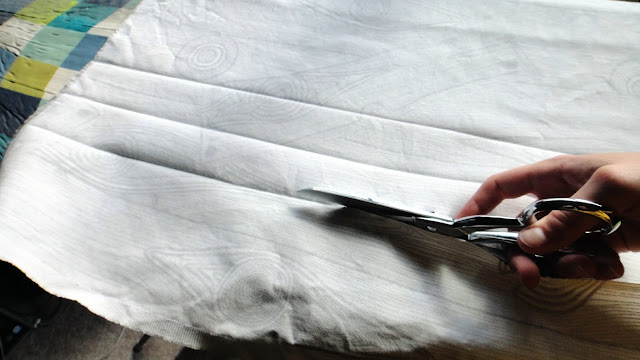 Now you have a bunch of fabric that's been folded up into a nice little square. Off to the sewing machine! (** Attention ALi ** you should get this crap done before coming over to sew you pillow covers!)
The hems should be sewn first. Just lay it wrong side up and follow the crease with your presser foot. Do that on both hems.
Now you'll have a long strip of fabric with lovely hems at each end.
Turn this over so that the right side is facing up, then just fold the 2 flaps along their creases so you're back to your pretty folded square. At this point you could pin and sew up both sides. However, if you like to live dangerously, DON'T!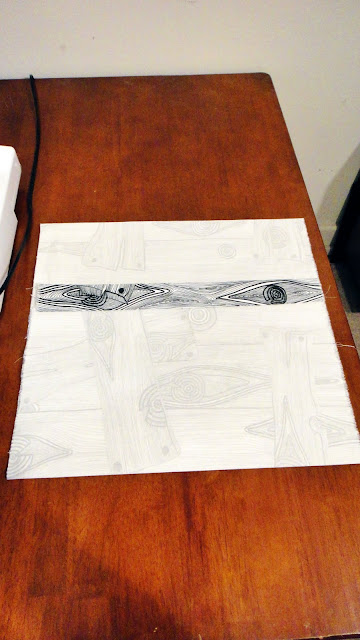 Living Dangerously!
Now just turn one side of it inside out.
Put your pillow form in the right side out side.
And flip the other side right side out and you're done! See? Easy Peasy!
You might notice that I should probably do this about 20 more times. Our couch. Is a little sparse, but I'll get to it eventually! So what do you think? Have you ever made a pillow cover just winging it before? I never sew that much, but I find that once I'm in the middle of a project I love it! You? Would you ever give your son the middle name Danger? I would, but Matt is vehemently against it. Lame!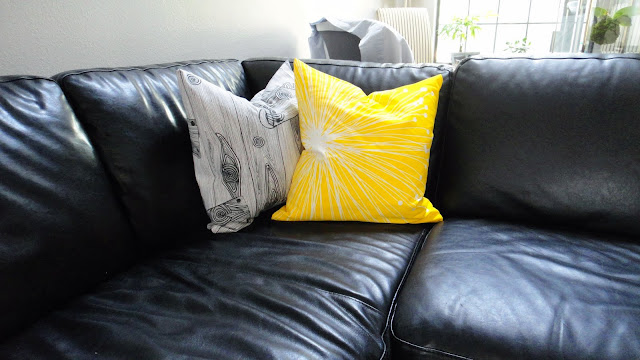 - Nikki
I am linking up at Tatertots and Jello's
Weekend Wrap Up Party
, Southern Lovely's
Show and Share
, and
Delicately Constructed Friday